Back To Blog Home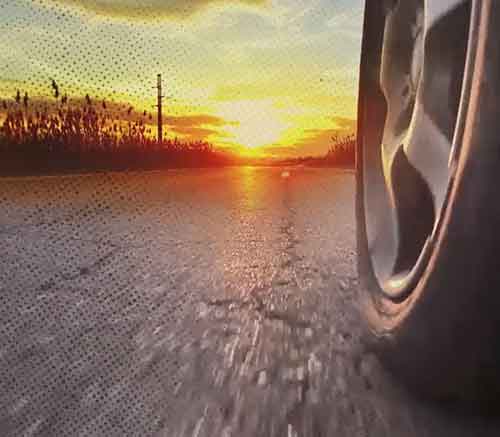 10 Things to Keep in Your Car
"By failing to prepare, you are preparing to fail."


- Benjamin Franklin


Planning ahead is vital to making your commute or road trip stress-free. Make sure you're prepared to live your best life on the road with these 10 key things to keep in your car.
1. Atlas
We get it. It's the 21st century and the last time you even saw an atlas was on your family's vacation to the Grand Canyon 25 years ago. Our phones now tell us where to go with the push of a button. But what happens when your phone dies three hours into your 12-hour drive? Keeping an atlas handy in your car will make sure you and your family arrive at your destination safe and sound. Plus if you want a fun challenge or just want to unplug on the trip, tracking your trip via an atlas can make your journey more adventurous.
2. Blanket
If your car breaks down in the colder months and the heat stops working, make sure you stay warm with a nice, cozy blanket. The blanket is also useful when mom and dad can't agree on the temperature.
3. Duct Tape
Your grandfather always said duct tape could fix everything, and while we don't recommend it in all situations, it can serve as a temporary fix for a multitude of problems. Get in a fender bender? Use duct tape to keep your fender from falling off as you drive to the shop. Broken window? Use duct tape to close up that hole.
4. First-aid kit
Hopefully you never have to use this, but a first-aid kit can keep you and your family safe when you're on the road. Buy a premade first-aid kit or you can build your own. Just take a plastic tub and fill it with bandages, ibuprofen, antibiotic cream, antiseptic wipes and anything else you can think of.
5. Music Playlist
Music can help set the tone for a great drive. Make the trip fun for everyone by letting each person pick out five songs and then play the playlist on shuffle. Yeah, you might not like hearing Let It Go from Frozen five times, but let's be honest. Your kids don't like listening to Here I Go Again by Whitesnake.
6. Napkins
Everyone wants to keep their car in tip-top shape, but then life happens. The burger you got is dripping with ketchup. The lid on your kid's milk pops off and spills all over the seat. You sneeze 15 times in a matter of 10 seconds and you'd rather not wipe that snot off on your shirt. Napkins can save the day. Plus you can just save unused napkins you get after stopping at the drive-thru.
7. Pen and Paper
Involved in an accident and need to exchange information? Need to write down the name of that amazing roadside diner you just ate at? Or did you just get a great idea that you don't want to forget? A pen and paper will help you make note of the important things that happen on your journeys.
8. Roll of Quarters
Use quarters to pay toll roads and parking meters or even just to help decide which fast food restaurant to eat at. (Our advice: Tails never fails.)
9. Sunglasses
Nothing is worse than having to squint for the entirety of an eight-hour drive. A nice pair of shades will not only make the drive more enjoyable, but it'll be safer too since you'll be working with more than 50% of your vision.
10. Umbrella
Don't get caught in a downpour right before you walk into the mall. Instead of sitting in the car for 45 minutes trying to wait out the storm, just bring an umbrella to make sure you arrive to your destination dry.
---
What key things did we miss that you make sure your car has?
Be sure to tell us all about it on Facebook or Twitter!