Back To Blog Home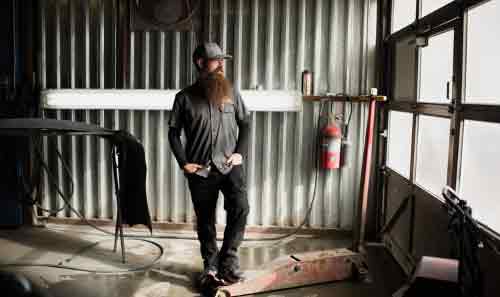 Episode 9: Social Media for Auto Repair Shops
Don't know how to use social media? Cool. Chances are, somebody in your auto repair shop does.
In a small auto repair shop, everybody does a little of everything. Change the oil, rotate tires—take out the trash. If adding "social media" to the list sounds exhausting, consider this: People will check your shop's social media to decide if they want to work with you, says Audra Fordin, a fourth-generation mechanic and founder of Women Auto Know.
"Plus, if there's younger people … who want the company to grow," Audra says, "maybe that's the job for them."
Love it. Hate it. It's here to stay. So if you're just getting started with social media, or thinking about letting somebody else do it for you, check out these proven auto repair Facebook or Instagram ideas from the pros.
Post about what you know: your shop. Charles Sanville, the Humble Mechanic, went from VW technician to industry insider by taking photos of the cool and sometimes mundane things he did every day at work. It could be something as simple as a picture of some worn-out brakes on a '97 Camry, or a full video production on brakes replacement, Charles says. But share photos of your shop's culture, and people will respond.
Look around at other auto shops' social media channels. What are other shops in your area sharing online? What interests you about what they're sharing, and what doesn't? Looking around isn't about stealing ideas—it's about getting inspired.
Don't want to do it? Ask if somebody else does. If you decide to turn over the social media responsibilities to someone else in your shop, you can review and approve the photos before they post. Chances are one of your mechanics who likes social media would love to spend a few minutes each day taking photos and sharing them on apps.
Take before and after pics. For example, take a photo of a wiper blade that's showing some wear and compare it to a new wiper blade. In the caption, talk about what to look for when it's time to change blades.
Review and redo. Notice what posts get the most likes and try more of the same. Over time, you'll see what works and what doesn't.
Give it a shot. If it's not going to work for you, no worries. But give it a solid six months, and chances are, you'll see an increase in that car count.
Up next: Ready to run your own auto repair shop? Watch the Shop Goals series and let us know how you're using what you've learned. Take a photo and upload it to Facebook or Instagram with the hashtag #ShopGoals.
---
Got #ShopGoals of your own?
One thing all the best shops have in common is Interstate Batteries. Always fresh. Always in stock. Always outrageously dependable. Learn more about the service and support you'll receive when you become a dealer.
BECOME A DEALER
---