MAPS & DIRECTIONS
directions
Interstate All Battery Center of Albuquerque, NM
10701 Corrales Road N.W. Suite 26A
Suite 26A
Albuquerque, NM 87114
Store Hours
Sunday: Closed
Monday: 8:00 AM to 5:00 PM
Tuesday: 8:00 AM to 5:00 PM
Wednesday: 8:00 AM to 5:00 PM
Thursday: 8:00 AM to 5:00 PM
Friday: 8:00 AM to 5:00 PM
Saturday: 9:00 AM to 4:00 PM
One store. All batteries.
The power to recharge your world.
Sometimes, it seems to happen all at once: your trusty cordless drill dies, the smoke alarm starts beeping "recharge me!" and you just want to get out on your boat – if only it would start, that is. Here's the great news: We have it all: batteries for tools, home electronics, big toys like boats plus all your power accessories. Plus unmatched service to get you in and out in an instant. With just one easy stop you can recharge, renew and relax – we have you covered.
You name it, we power it:
Cars and Trucks - Nation's #1 Automotive replacement battery
Home electronics, watches & tools large and small
Cell phones and digital devices – batteries, backup and gear
Big Toys – Motorcycles, RVs, golf cars, boats, lawn mowers & more
Specialty batteries – we have what it takes from hearing aids to alarm systems
Featured Products
Car Batteries
Power-hungry vehicles crave Interstate long-lasting car & truck batteries– the car battery brand auto techs prefer.
On-site Battery Installation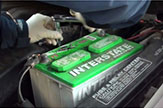 Get back on the road in no time with expert, on-site installation. No appointment needed.
Golf Cart Batteries
On par with the durability today's golfers expect, our enhanced line of golf cart batteries are designed to power through even the most rugged courses.
Marine Batteries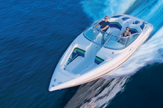 Soak up the fun! Find long-lasting, starting, deep cycle, and dual purpose power solutions for all of your marine needs.
Motorcycle Batteries
With our long-lasting power solutions, your motorcycle will be ready every time the open road calls your name.
RV Batteries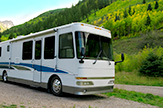 Explore the great outdoors. Our high quality batteries keep your RV running on and off the open road.
Explore our product selection:
We've provided the following categories to help you find the battery, flashlight or power accessory you need.
Reviews
| September 29, 2019
Tim Aronowitz
August 7, 2019
|
Barbara Trujillo
The service & availability of batteries
July 3, 2019
|
Michael Melloy
Store attendant was awesome!
June 7, 2019
|
Heidi Chowning
Cashier 1313 is outstanding! I frequent this store, and he is always very professional and helpful. During this visit I inquired about external battery packs for cell phones, as I did not know much about them. He was very knowledgeable, taught me about the various battery packs, and helped me find the one that would be perfect for my situation. He is a true asset to your company.
June 5, 2019
|
Dale Smyth
Talked with a couple employees in the store and all were very helpful and friendly.
Read More Reviews