MAPS & DIRECTIONS
directions
Interstate All Battery Center of Boise, ID
4545 W Chinden Blvd
Boise, ID 83714
Store Hours
Sunday: Closed
Monday: 8:00 AM to 6:00 PM
Tuesday: 8:00 AM to 6:00 PM
Wednesday: 8:00 AM to 6:00 PM
Thursday: 8:00 AM to 6:00 PM
Friday: 8:00 AM to 6:00 PM
Saturday: 9:00 AM to 4:00 PM
Get Offers, News, and Tips
*at participating store only
One store. All batteries.
The power to recharge your world.
Sometimes, it seems to happen all at once: your trusty cordless drill dies, the smoke alarm starts beeping "recharge me!" and you just want to get out on your boat – if only it would start, that is. Here's the great news: We have it all: batteries for tools, home electronics, big toys like boats plus all your power accessories. Plus unmatched service to get you in and out in an instant. With just one easy stop you can recharge, renew and relax – we have you covered.
You name it, we power it:
Cars and Trucks - Nation's #1 Automotive replacement battery
Home electronics, watches & tools large and small
Cell phones and digital devices – batteries, backup and gear
Big Toys – Motorcycles, RVs, golf cars, boats, lawn mowers & more
Specialty batteries – we have what it takes from hearing aids to alarm systems
Featured Products
Car Batteries
Power-hungry vehicles crave Interstate long-lasting car & truck batteries– the car battery brand auto techs prefer.
Golf Cart Batteries
On par with the durability today's golfers expect, our enhanced line of golf cart batteries are designed to power through even the most rugged courses.
Marine Batteries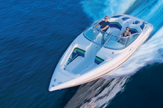 Soak up the fun! Find long-lasting, starting, deep cycle, and dual purpose power solutions for all of your marine needs.
Motorcycle Batteries
With our long-lasting power solutions, your motorcycle will be ready every time the open road calls your name.
RV Batteries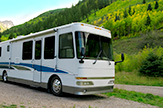 Explore the great outdoors. Our high quality batteries keep your RV running on and off the open road.
AA, AAA, C, D, 9V
When you need power for your alkaline battery operated devices, trust Interstate Batteries for proven long-lasting performance you can count on.
Cell Phone Batteries
Say hello to Interstate Batteries' complete line of long-lasting Apple
®
and Android
®
cell phone batteries.
Sealed Lead-Acid Batteries
Power home and office with dependable, maintenance-free SLA batteries. In-stock and ready to go!
Explore our product selection:
We've provided the following categories to help you find the battery, flashlight or power accessory you need.
Reviews
| November 21, 2019
Jacquie Anson
September 10, 2019
|
Lou Nilsen
Arrived at the store at 8:00am. Needed a battery for a 2014 RZR 570. Needed some tools to remove the battery. Had some difficulty attempting to install the new battery. Cashier 906370 supplied me with the necessary tools and helped me with the installation. He wasn't required to do so, but I appreciated his help. I've been a repeat customer, and with customer service that I received today, will continue to use Interstate for my battery needs.
August 1, 2019
|
Bruce Stettler
We have two scooters and we purchased two sets of your deep discharge batteries in the past, and found that we were able to use them for a little more than 2 years. The universal batteries lasted about 1 year from previous years purchases. The batteries are a little pricey but I think well worth the additional cost. I service my own battery packs so service fees are not the problem others may have. Reducing service replacement costs would well pay for the additional cost of these deep cycle batteries. As to the store visit, the staff has always been helpful and attentive They seem to know their products and answer my questions with authority as to what the products will do. Thank you.
November 10, 2018
|
Cameron Rose
Very easy to do business with. Also very knowledgeable.
May 6, 2018
|
Cameron Rose
You do a great job with customer service! You give all the choices, the sales person was helpful and very informative. I appreciate the honesty and suggestions. We continue to be return customers.
Read More Reviews