MAPS & DIRECTIONS
directions
Interstate All Battery Center of Rochester, NY
391 Clay Road
Rochester, NY 14623
Store Hours
Sunday: Closed
Monday: 8:00 AM to 5:00 PM
Tuesday: 8:00 AM to 5:00 PM
Wednesday: 8:00 AM to 5:00 PM
Thursday: 8:00 AM to 5:00 PM
Friday: 8:00 AM to 5:00 PM
Saturday: Closed
Get Offers, News, and Tips
*at participating store only
One stop for all your battery needs in Rochester, NY
The power to recharge your world.
Sometimes, it seems to happen all at once: your trusty cordless drill dies, the smoke alarm starts beeping "recharge me!" and you just want to get out on your boat – if only it would start, that is. Here's the great news: We have it all: batteries for tools, home electronics, big toys like boats plus all your power accessories. Plus unmatched service to get you in and out in an instant. With just one easy stop you can recharge, renew and relax – we have you covered.
You name it, we power it:
Cars and Trucks - Nation's #1 Automotive replacement battery
Home electronics, watches & tools large and small
Cell phones and digital devices – batteries, backup and gear
Big Toys – Motorcycles, RVs, golf cars, boats, lawn mowers & more
Specialty batteries – we have what it takes from hearing aids to alarm systems
Featured Products
Car Batteries
Power-hungry vehicles crave Interstate long-lasting car & truck batteries– the car battery brand auto techs prefer.
Lawn & Garden Batteries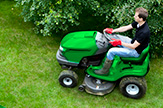 Power your green thumb with Interstate Batteries' wide selection of durable and reliable lawn and garden batteries.
Motorcycle Batteries
With our long-lasting power solutions, your motorcycle will be ready every time the open road calls your name.
Marine Batteries
Soak up the fun! Find long-lasting, starting, deep cycle, and dual purpose power solutions for all of your marine needs.
Golf Cart Batteries
On par with the durability today's golfers expect, our enhanced line of golf cart batteries are designed to power through even the most rugged courses.
Wheelchairs & Scooters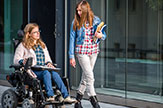 Trust our top performing mobility batteries for wheelchairs and scooters to work harder and longer to keep you moving.
Sealed Lead-Acid Batteries
Power home and office with dependable, maintenance-free SLA batteries. In-stock and ready to go!
AA, AAA, C, D, 9V
When you need power for your alkaline battery operated devices, trust Interstate Batteries for proven long-lasting performance you can count on.
Explore our product selection:
We've provided the following categories to help you find the battery, flashlight or power accessory you need.
Reviews
| February 28, 2020
Richard Baum
April 18, 2019
|
William Zink
Kind, knowledgeable and helpful
August 17, 2018
|
Kelly Hill
June 30, 2018
|
Kelly Hill
Responsive people, good batteries.
May 15, 2017
|
Dan Margolycz
Quality, price and the employee loaded up the batteries into my truck for me.
Read More Reviews