MAPS & DIRECTIONS
directions
Interstate All Battery Center of Redwood City, CA
570 El Camino Real, #160
Redwood City, CA 94063
Store Hours
Sunday: Closed
Monday: 8:30 AM to 5:30 PM
Tuesday: 8:30 AM to 5:30 PM
Wednesday: 8:30 AM to 5:30 PM
Thursday: 8:30 AM to 5:30 PM
Friday: 8:30 AM to 5:30 PM
Saturday: 9:00 AM to 5:00 PM
Get Offers, News, and Tips
*at participating store only
Batteries & Gear for Home & Business in Redwood City, CA
One store for all your battery needs for home and office
Locally owned and operated
The most trusted battery brand since 1952
Tested and trusted products and services
A local partner committed to serving the Redwood City, CA community
Business built on integrity and strong values
Commercial Batteries & Service
Fast, convenient, local delivery and service
Preferred commercial pricing
Local industry experts you know and trust
Nationwide warranties
Leader in closed-loop recycling programs
Learn More
Batteries for Home & Beyond
Find the right battery - right away!
#1 auto battery replacement brand in U.S.
On-site auto battery installation. No appointment necessary
Watch and key fob batteries installed while you wait
Free, 5-minute auto battery tests at All Battery Center stores
Learn More
Featured Products
Car Batteries
Power-hungry vehicles crave Interstate long-lasting car & truck batteries– the car battery brand auto techs prefer.
On-site Battery Installation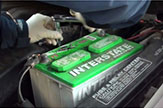 Get back on the road in no time with expert, on-site installation. No appointment needed.
Marine Batteries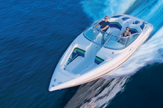 Soak up the fun! Find long-lasting, starting, deep cycle, and dual purpose power solutions for all of your marine needs.
RV Batteries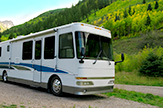 Explore the great outdoors. Our high quality batteries keep your RV running on and off the open road.
Motorcycle Batteries
With our long-lasting power solutions, your motorcycle will be ready every time the open road calls your name.
Golf Cart Batteries
On par with the durability today's golfers expect, our enhanced line of golf cart batteries are designed to power through even the most rugged courses.
AA, AAA, C, D, 9V
When you need power for your alkaline battery operated devices, trust Interstate Batteries for proven long-lasting performance you can count on.
Cell Phone Batteries
Say hello to Interstate Batteries' complete line of long-lasting Apple
®
and Android
®
cell phone batteries.
Sealed Lead-Acid Batteries
Power home and office with dependable, maintenance-free SLA batteries. In-stock and ready to go!
Reviews
| April 5, 2021
Jeff Morales
September 3, 2020
|
dave menche
Upon leaving the store, I noticed the large "black lives matter" banner hung over the front door to your Redwood City CA store. blm is a Marxist organization, that among things is anti nuclear family, and the Marxism is just plain evil. blm is a political organization, a very leftist one that stands for a lot of very bad evil things. blm is not only about racial equality, for that I have no complaint. But the anti family Marxist ideology is just plain evil and wrong. I will not be going back there until that banner is removed, and an explanation is supplied by corporate headquarters on why this occurred. I in the past have recommended your store to others, but I will no longer patronize a store that hangs banners supporting a Marxist organization. All lives matter! Dave
April 11, 2019
|
felicia howell
The service was amazingly fast and our cashier was super nice!
February 28, 2019
|
Willie Jue
Interstate batteries has a very long life span when you comply with their maintenance cart, great services from all the sales and maintenance personnel at Redwood City CA Location
July 23, 2018
|
Bob Ligh
The store has very helpful associates that I feel really try to help and earn my trust. They try to give me good prices on labor when they can.
Read More Reviews