My Store
{{Address}}

{{HoursText}}
My Store
{{Name}}
{{StoreAddress1}}
{{StoreAddress2}}
{{StoreCityStatePostal}}
Phone
{{FormattedPhone | phonenumber}}
Store Hours
{{storeDetailedHours.day}}: {{storeDetailedHours.openingTime}} - {{storeDetailedHours.closingTime}} {{storeDetailedHours.day}}: Closed
View Store Page
Ready to Buy?
Visit Your All Battery Center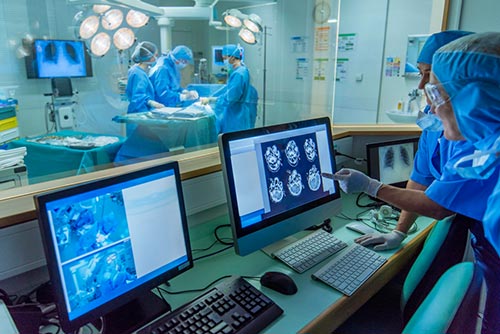 Uninterruptible Power Supply Systems and Batteries
Batteries for Commercial Uninterruptible Power Supply Systems
Uninterrupted power is critical for hospitals and vital for businesses, schools and countless other industries –and that's why they partner with Interstate All Battery Center. Interstate brand UPS replacement batteries meet or exceed OEM specifications to keep business critical systems up and running and support graceful power-down activity.

We're the industry expert you need to protect and empower your business. Whether you need a few batteries or need to replace trays full of batteries, with Interstate you have more than a vendor, you have a partner that can proactively anticipate your needs and ensure you have the products you need when you need them. That's another Interstate Advantage.™ Learn more about the Interstate Advantage.
UPS battery solutions for businesses large and small
Top quality, dependable UPS batteries
Products backed by worry-free nationwide warranty
Industry leading Green Standard closed-loop recycling programs